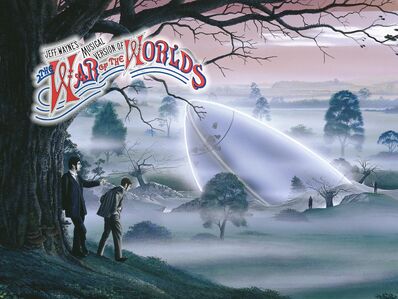 Ogilvy the Astronomer is a friend of the Narrator . He invited the latter to join him in his Obsevatory to observe Mars. He doesn't believe in life on Mars.
He is the first to find the fallen Cylinder . He hears scratching from the inside and thinks that there are men trapped. The cylinder is too hot to approach so he goes looking for help.
Together with other astronomers Ogilvy is observing the cylinder when the lid starts unscrewing. When the Heat-Ray is completed he is one of the first to die.
In Jeff Wayne's Musical Version, he is only mentioned but has no text himself.
Ad blocker interference detected!
Wikia is a free-to-use site that makes money from advertising. We have a modified experience for viewers using ad blockers

Wikia is not accessible if you've made further modifications. Remove the custom ad blocker rule(s) and the page will load as expected.